Click here to view original web page at www.tbnewswatch.com
Click here to view original web page at Lakehead University student wins prestigious Pierre Trudeau Foundation scholarship
Holly Prince wants to improve palliative care in Indigenous populations, and to improve research methodologies (submitted photo) THUNDER BAY — A doctoral student from Lakehead University says she is both excited and humbled to receive a Pierre Elliott Trudeau Foundation Doctoral Scholarship, described by the university as one of […]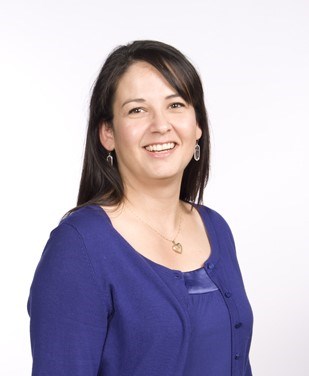 THUNDER BAY — A doctoral student from Lakehead University says she is both excited and humbled to receive a Pierre Elliott Trudeau Foundation Doctoral Scholarship, described by the university as one of the most prestigious awards in Canada the social sciences and humanities field.
Holly Prince, an Indigenous scholar and Anishinaabekwe from the Red Rock Indian Band, is a student in the Faculty of Education.
For over a decade, she has worked as a researcher and project manager at Lakehead's Centre for Education and research on Aging and Health, focusing on improving end-of-life care in Indigenous communities.
Prince's current PhD work involves community-based education research, focusing on accessible, culturally relevant, well-being and education services, determined with and controlled by Indigenous people.
She will receive $180,000 over three years to advance her study of First Nations community-based palliative care education and programs, including travel money.
"I am extremely excited to have been awarded this honour and to become part of the new doctoral cohort in the Trudeau Foundation scholarly community," Prince said.
"I feel both humbled and extremely responsible in my role as an Indigenous scholar, to see my own doctoral work as improving the conditions for academic research with Indigenous communities or bringing research back to life in communities."
In an interview with Tbnewswatch, Prince said her studies will do more than just build on the work she has already done on palliative care and education with Indigenous populations, looking at ways to improve end-of-life care.
"It's kind of taken a more bigger scope as well. I'm trying to really look at ways to bring the recognition of Indigenous knowledge within the academic institution here, and how to bring that knowledge that has been really silenced, into our research, into education, into relationship-building," she said.
Prince explained that her focus remains on improving end-of-life care in First Nations, but she plans as well to look at how research is being done with Indigenous communities, "to ensure it's a collaboration and to ensure their voices are being listened to."
She's looking forward, she said, to consulting with her fellow Trudeau Foundation scholars and mentors on how academia "can respectfully recognize the importance of Indigenous perspectives in the pursuit of knowledge and ideas."
Prince also believes her research will have ramifications beyond palliative care education.
It's relevant for all research in Canada, she said, given the "longstanding broken relationships between Indigenous communities and universities and an ongoing inadequate acknowledgement of the value of Indigenous knowledge systems and community-based control."
From 2005 to 2017, Prince co-led a research program at LU directed at improving end-of-life care with the active collaboration of First Nations community members.
Since 2017, she has managed provincial-wide palliative care educational initiatives in Ontario, Manitoba and the Atlantic provinces, with funding from the Ontario health ministry and Indigenous Services Canada.
In 2018 Prince was awarded a Social Sciences and Humanities Research Council doctoral scholarship. Later that year, she won the inaugural International Palliative Care Innovator of the Year at the International Congress on Palliative care in Montreal.